Know much about Quality Management Systems? Me neither, at least until recently.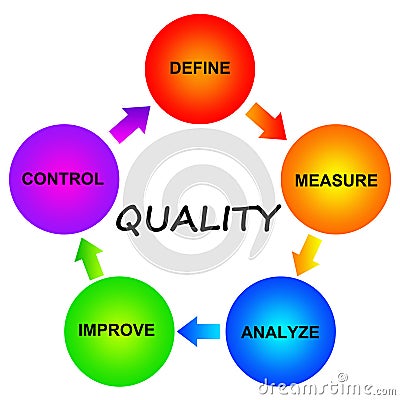 I remember when ISO 2001 was first introduced. Rumor had it that it was only good for manufacturers who made assembly line products. So for example, if you made beer bottles or aircraft engine components you could use the certification as evidence that customers could expect to receive product with consistent attributes and of consistent quality. But rumor also had it that Quality Management Systems were all about the paperwork: just compile the right information, put it in a notebook, and place it on the nearest bookshelf to gather dust. At least until the time came to seek recertification.
Here we are in 2017, and we have ISO 9001 in 2008 and 2015 versions. The 2008 registrations are good for another year; then everyone is required to become certified per the 2015 standards. And whether the rumors about ISO 2001 were right or wrong, they most certainly don't apply to ISO 9001 in either version.
So here's my take on this Quality Management System and why it is that any company – large or small – should want to implement it.
Perhaps you'll be as surprised as I was to learn that the goal of a QMS is…. customer satisfaction! And of course this makes perfect sense. We all want customers, we want them to be happy with our products or services, and we want to make money. In other words, customer satisfaction is part of a process that keeps the doors open and people employed.
And of course we are all customers, so it's useful to think about what makes us happy campers in that role: quality products and services with "as advertised" features; the belief that we can be confident that the items can be used safely; reasonable prices; on time delivery; ease of making warranty claims; confidence that the warranty will be honored. For example, we don't want the bicycle we ordered to surprise a child on Christmas morning showing up on January 15th. Nor do we want to learn that the manufacturer is not going to send us the instructions and assorted parts that were left out of the carton.
Returning to our question of why a company would want to have a Quality Management System, it's all about the bottom line. Generating new business is part of that; potential customers know that, for example, ISO:9001 certified companies can be trusted to supply quality products. But QM systems impact every aspect of business:
Human resources – recruiting the right people and giving them the right training
Product design – QA requires professional design review for safety and functionality
Procurement – Procedures for vetting potential suppliers identify those that can provide products and services meeting the standards appropriate for the requirement in question. For example, a UL listing is essential for most electrical components.
Manufacturing – Procedures are in place for manufacturing the right product to the correct parameters.
Customer service – guarantees that warranties are in place and that they will be honored
An additional and very attractive feature of QM systems is that they start and sustain a process, a process of continuous improvement through feedback to every business activity.
These mantras sum it all up:
Customer satisfaction
Continuous improvement:
In the coming months, both DKFD and our furnace subcontractor Deltech Furnaces will be working towards achieving ISO 9001 certification. Watch our blogs for updates.